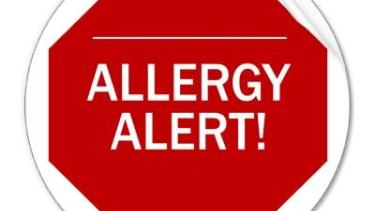 Important Reminder About Allergies
AN IMPORTANT REMINDER ABOUT ALLERGIES
We have students that are anaphylactic; meaning their allergy reactions are life threatening. 
NUTS
We have students that have reactions to both tree nuts and peanuts.  Please be NUT aware. 
Items such as baking and granola bars can pose a serious health risk.  Please pay attention to the ingredients in foods that are sent to school with your children.