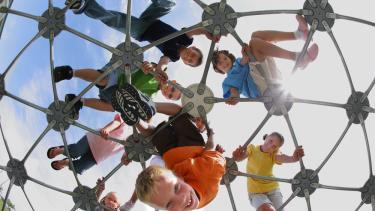 Parent & Student Handbook
The purpose of education is to create healthy and productive people for the future.  We build in students what we want in future society.  If we give them a taste of what is possible we believe they will seek it out for the rest of their lives:
The Program
Our program at North Poplar is based on an Integrated Arts philosophy.  Students will experience a fusion of the core curriculum: Language Arts, Social Studies, Science, and Math, and the four arts: music, drama, dance, and visual arts.  They will also experience direct instruction in those four arts throughout the school year.  Artists-In-Residence are invited into the school to provide opportunities throughout the year for North Poplar students to work on exciting projects with working professionals in the arts community.  We have assembled an outstanding staff for the North Poplar campus ensuring an outstanding educational experience for all students.
Our Mission           
Explore        Express        Excel        Engage
Our Vision
To instil a passion for learning, a love of the arts, and the knowledge and thinking skills that will allow students to pursue their goals and fulfil their dreams.
A complete copy of the student handbook is available in the front of the student planners or you can download the attachment below.